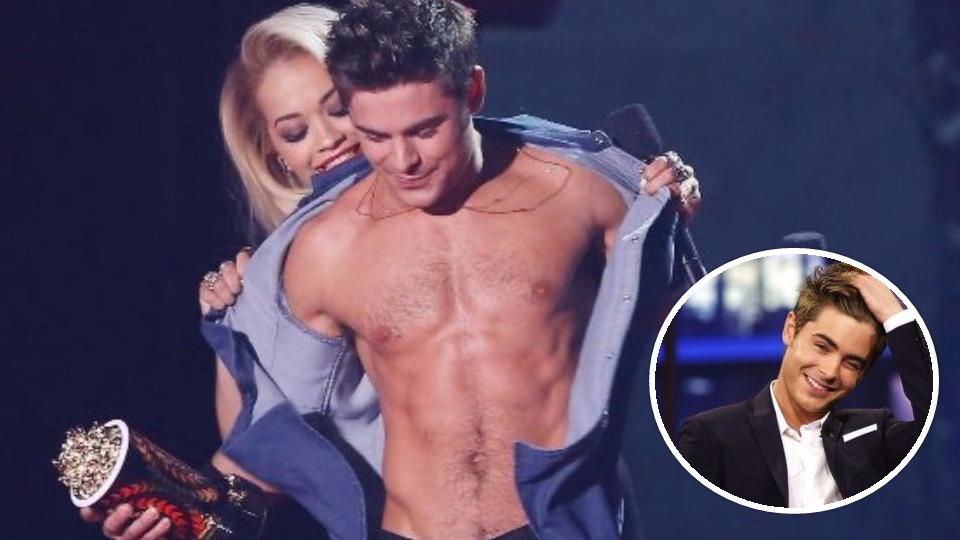 Pretty-boy and Hollywood's "IT" guy Zac Efron is no longer the High School Musical kid that we all once knew – this stud is now one of the sexiest men alive and has one of the hottest bodies around! He has definitely stepped up his game in the gym and has most likely become a gym-rat to get that body with almost no body fat.
Recently Zac had to get in even better shape than he has ever been in for his new movie "Baywatch", and damn does this gorgeous man look the best he ever has. He has been busy promoting the movie in which he plays the character Matt Brody, the movie is going to be out in May of 2017. He himself knows that he is in the peak physical condition of his life! He got his amazing bod by working with a trainer and eating a low-carb diet, focusing only on eating organic foods.
Although everyone is practically fainting over his muscular look, Zac isn't the biggest fan of it. In an interview with a magazine he said that he rather be "lean" than a meat-head looking dude. He said "I want to be lean, when I put on a t-shirt, I don't want people to go, 'Oh, that guy's a body builder."
Efron broke up with his girlfriend Sami Miro just a couple months ago and is currently not dating anyone, but there are rumors that he may be meeting up with his ex-ex gf, the beautiful Vanessa Hudgens who starred in High School Musical with him back in the day. Fanz are going crazy with the news that "Zanessa" might be reunited to film a scene in the new High School Musical 4 movie. Disney casted all new people, but Zac and Vanessa are said to make an appearance.
Vanessa is dating Austin Butler, so hopes of Efron and Hudgens getting back together are quite slim. He did post a picture of his High School Musical peeps on Instagram with the caption "So grateful I came across this picture… With the o.g. crew during oe of the most cherished and exciting times of my life. Love you guys forever. #fbf". People have been raving about the possibility that Zac may still harbor sentimental feelings of love for the brunette beauty – who really knows!
To See Zac Efron Nude, Check Out This Post:  "Zac Efron Sexy And Nude"