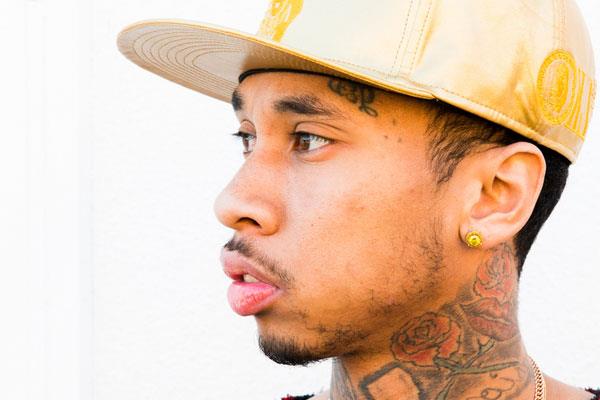 The sexy rapper Tyga is all over the news lately for a sex tape scandal with his former lover Blac Chyna. This juicy gossip is currently on the top page of every tabloid cover right now because everyone believes that he might be the one trying to leak the video for some cash money. The man does love the spotlight and is definitely always money hungry. If you take a moment to listen to his new album, he is pretty much stating that he is an opportunist at the highest level, but we still love him because he is sexy as hell.
His current girlfriend Kylie Jenner is not happy about the situation at all. Sources say the woman is freaking out badly and even ignored him at the Met Gala red carpet event over the weekend. She is on the fence right now and can't stand the guy and all his schemes. Poor girl.
Blac Chyna is also peeved about the possibility of the tape being leaked. First of all, she is engaged to Robert Kardashian (Kylie's half-brother) and doesn't want the Kardashian family (especially Kim) to have another reason to hate her. She even hired an attorney to track down whoever is behind the selling of the naughty tape. Rob is supportive and sweet, as usual, about the drama going down. He just wants his girl to be happy.
Oh well, he might be a dirtbag, but how can you resist his hot tats and charming smile?! He's also got a nice six pack. YUM. Just take a look at the pics below for yourself…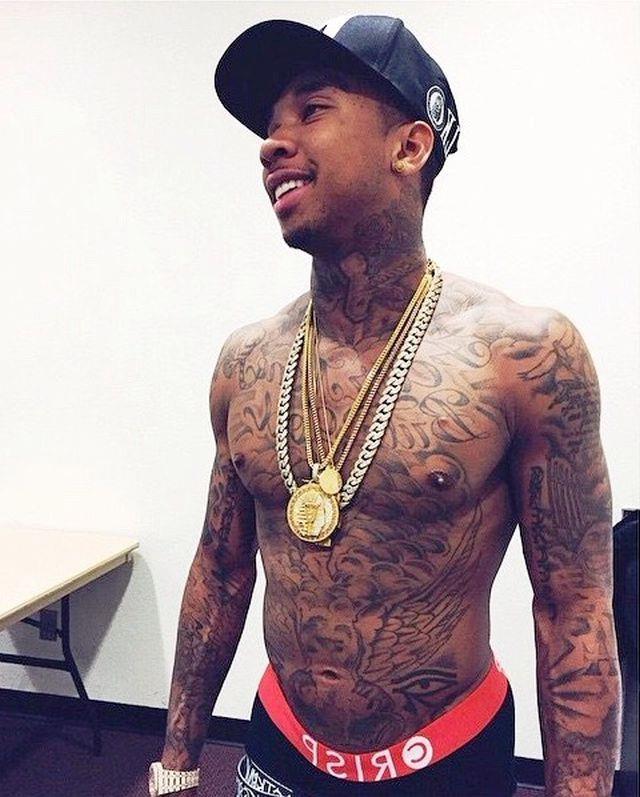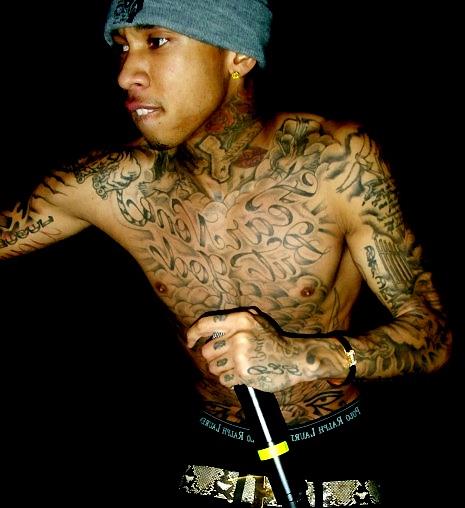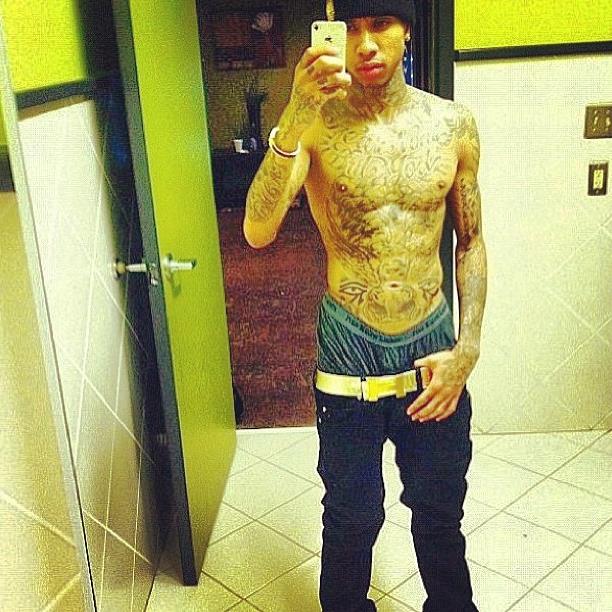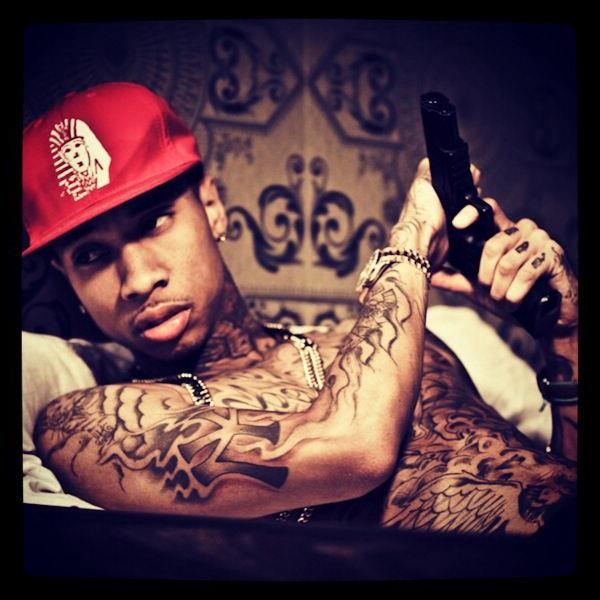 Ahhhh good lawdy, he is every thug woman's dream!