Jon Hamm is known for more than his amazing role as Don Draper in the amazing series Mad Men. He's also known for something a little more… awesome. His huge dick. Hamm has been quoted as saying
It was a topic of fascination for other people, certainly not me. By the way, as rumors go—not the worst.
His dick has been all over Tumblr and around the web for good reason. He is seriously packing, and he can't hide it in his pants.
Check out these pics of that famous Jon Hamm bulge: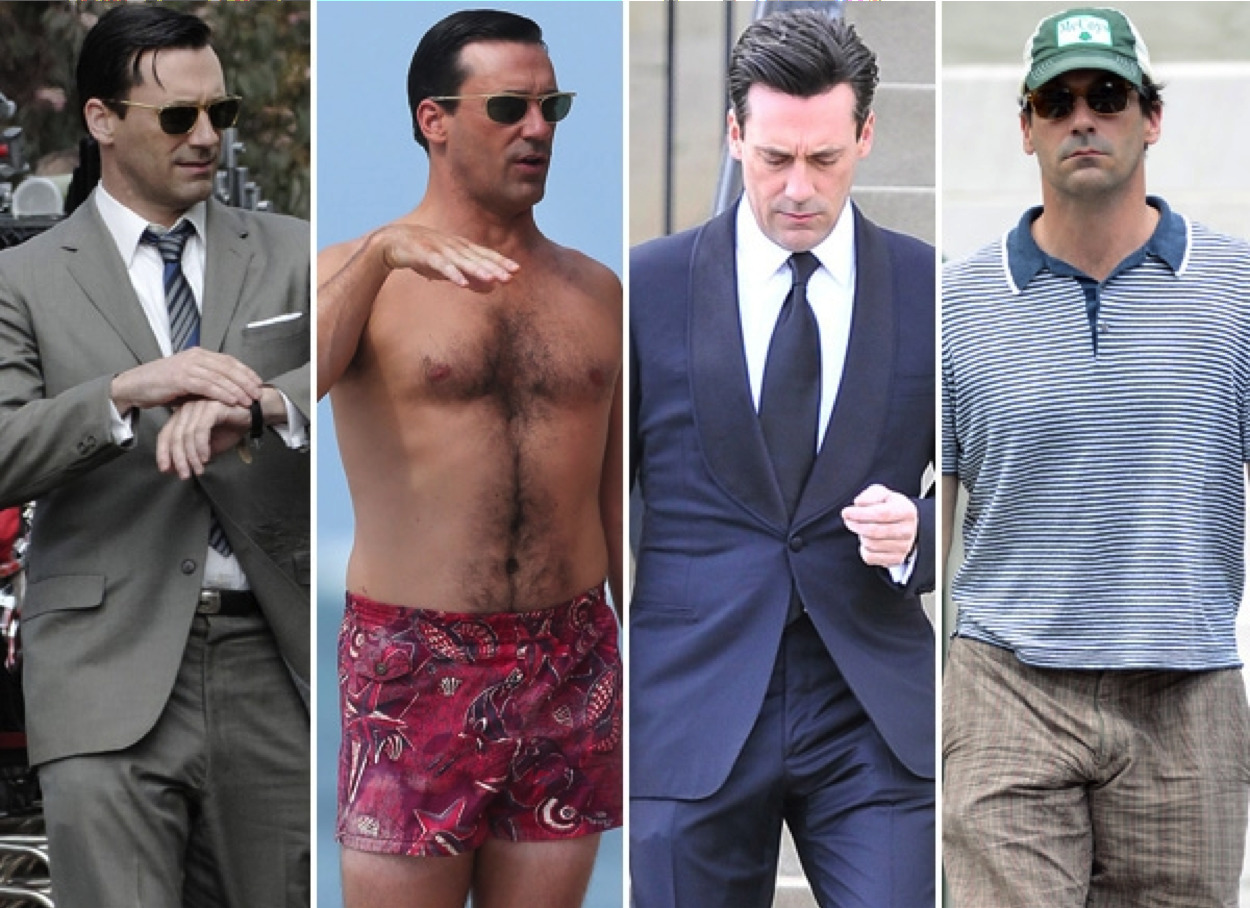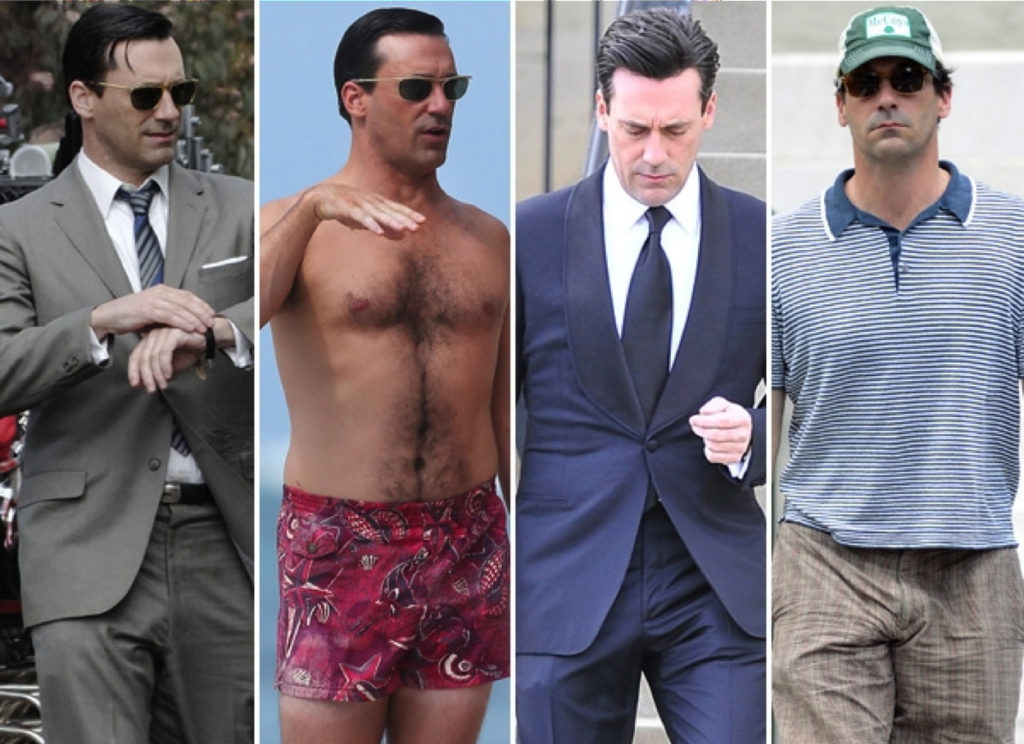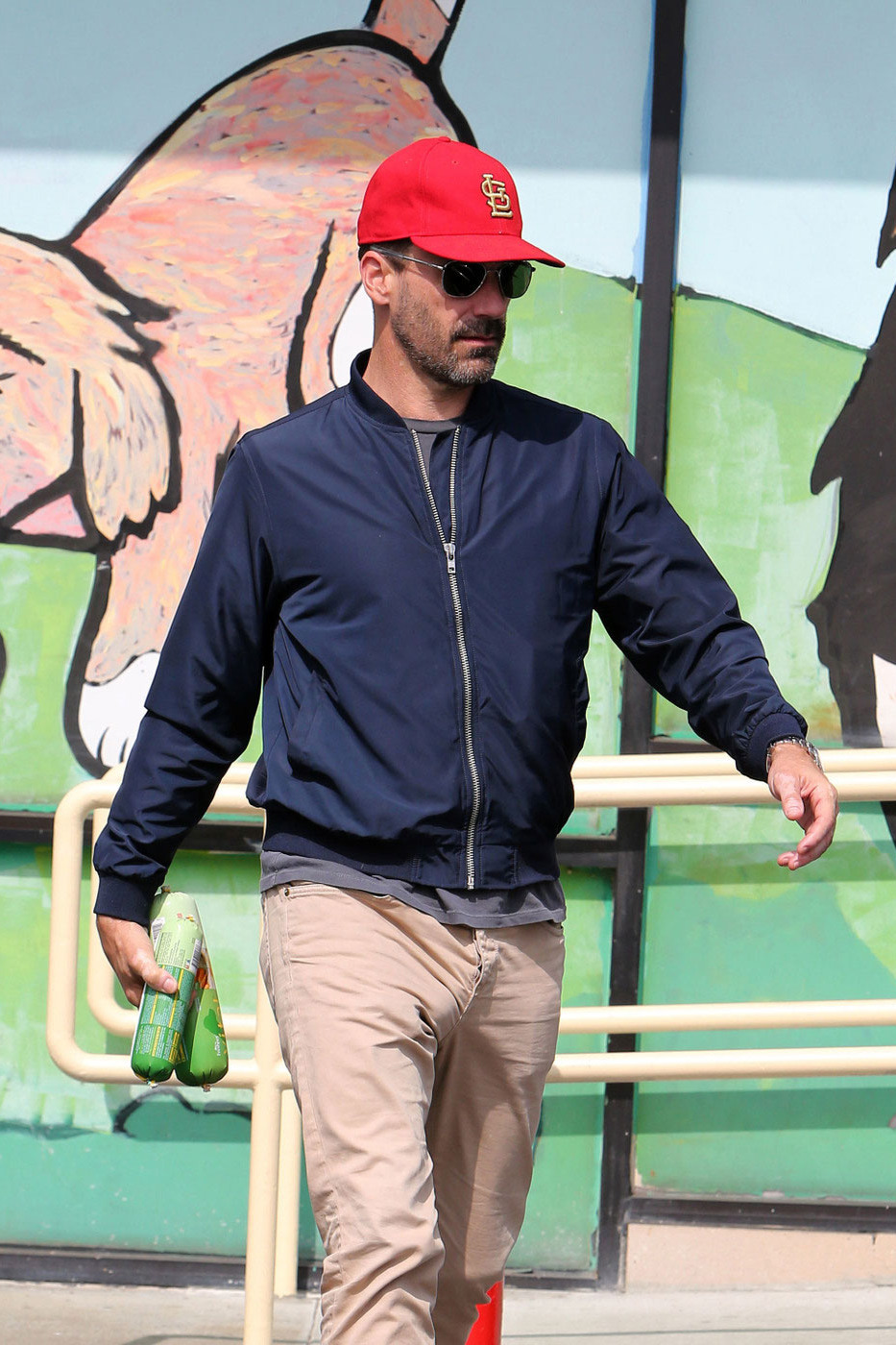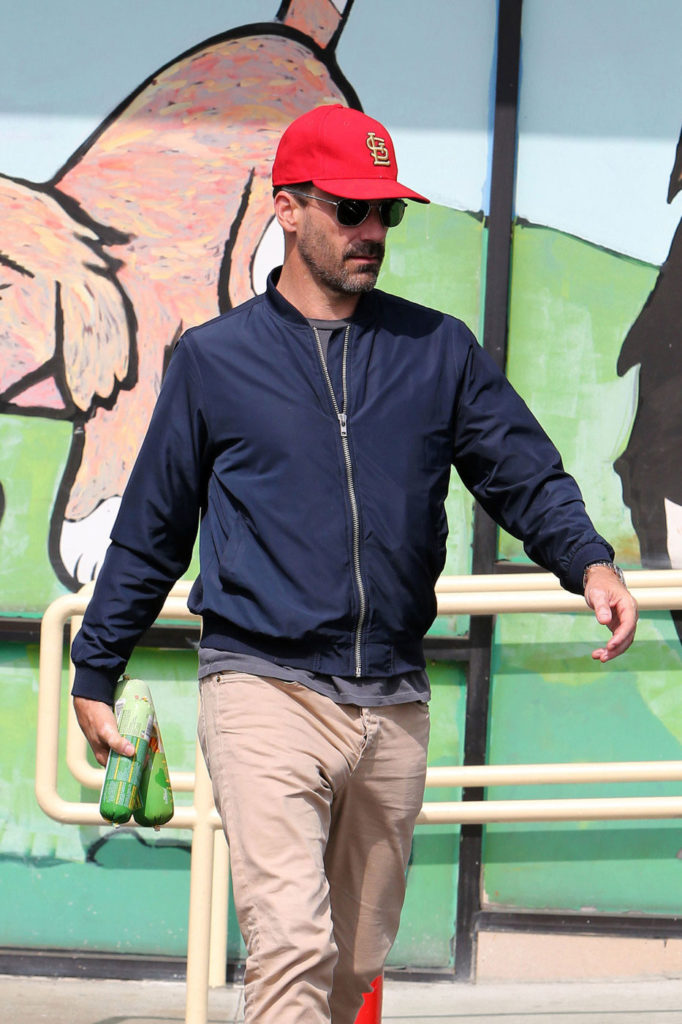 (more pics of his bulge in this post)
Hear him talk about it in this video:
He plays the ultimate alpha male in Mad Men, and it seems he may be living it in real life!  Unforunately, his LONG marriage ended a few years ago — but whoever took that rebound fuck probably couldn't walk the next day.